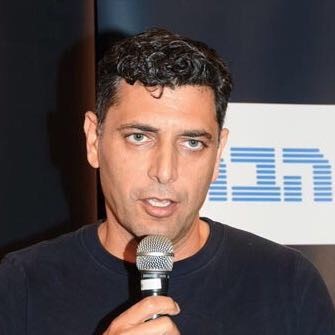 Site Director, Advanced Technical Center Israel
Director, General Motors Ventures
General Motors Co.
Gil Golan is the Director of General Motors Advanced Technical Center Israel (GM-ATCI) as well as a Director at General Motors Corporate Ventures. GM-ATCI is mostly responsible for autonomous, active safety and connected vehicles technology development. The site employs world experts (scientists & engineers), who work on the most complex challenges of the new mobility era, including: smart sensors and perception, active safety, cognitive driving (AI, DNN), cybersecurity, UX, natural speech, connectivity, infotainment, vehicle controls and robotics.
Site Director, Advanced Technical Center Israel Director, General Motors Ventures General Motors Co.
Gil joined General Motors HQ (Michigan) in 1999 to attend a yearlong corporate leadership development program (GMOF), along with globally selected leaders. Upon program completion, he was appointed Managing Director of the GM-UMIT JV. In this position, Gil led a small team focusing on scouting & screening innovations and new technologies for Global Product Development (GDP). In 2002 Gil was appointed Director of Global Strategy (R&D), and led the establishment of the global R&D Network (including sites in China, Russia, India, Israel, and in Silicon Valley). He also coordinated work with Governments, National Labs, Hi-Tech Startups & Industrial Partners.
In 2008, Gil moved to Israel to establish a new GM site (GM-ATCI), from the grounds up. The first phase included establishment of basic corporate processes, along with onboarding top talent in emerging non-traditional automotive technologies. This helped define GM's strategic charter locally. The GM site is located in the heart of a vibrant hi-tech ecosystem.
Gil is also a member of GM Ventures team, overseeing responsibilities for the Israeli Hi-Tech sector (investment in startups, maintaining relationship with the local VC community). Additionally, Gil oversees the local procurement business (about ~ $100M/year).
Golan received his B.Sc. and M.Sc. from Technion, the Israeli Institute of Technology. He is a graduate of Harvard Business School Executive program (2006) and Stanford's Graduate Schools of Business (2015).