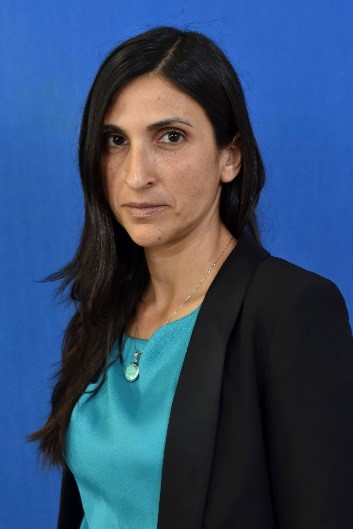 Bracha is the Chief Scientist, at the Ministry of Energy. Dr. Halaf  holds Ph.D in Biophysics from the Weizmann Institute of Science, and M.Sc. and B.Sc. in Chemical Engineering from Ben- Gurion University of the Negev.
Bracha also serves as the Senior Manager of Oil Replacement, the Head of the National Coal Ash Board, a member of the Natural Gas Authority Council, and board member of the Israel- U.S  BSF and BIRD-ENERGY.
Dr. Halaf is a member of the National Council for Advancement of Women in Science and Technology. She lives in Rehovot with her husband and 3 daughters.