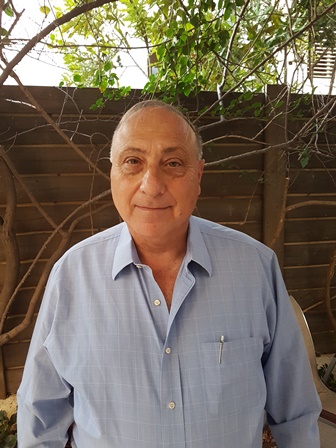 B.Sc  ME – Technion, 1977. M.Sc   ME – University of Pennsylvania ,  1980
Professional Experience
1988 – – Founder & CEO – EPT (Environmental Protection Technologies, Ltd., Israel)
CEO of Environmental Protection Technologies Ltd.
Main company activities- Design, build and operate industrial over 50 Water and Wastewater Plants, Biogas generation and utilization, effluent recycling.  Active in Israel, Spain, Croatia and China.
Professional consultant and senior consultant to the Municipality of Jerusalem, Israel Airports Authority ,Mekorot,  Jerusalem Development Authority, Igra Group, the city of Yavne, Rishon Le Zion, Beer Sheva , Gush Etzion . Prepared Master  Plans , General Designs, Detailed Designs for various Wastewater Treatment Plants and  Effluent Recycling.
Consultant to the World Bank , Santa Cruz, Bolivia-developed the conceptual design for 4 WWTP which serve  population of 400,000 PE. Development of Industrial Wastewater Treatment Plan for Buenos Aires, Argentina.
Professional Certifications
PE   Certification from the States of Pennsylvania, New Jersey, New York.