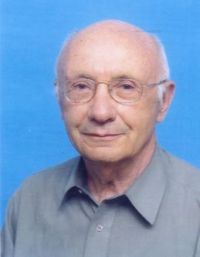 B.Sc. of Mechanical Engineering Cum Laude from Technion in 1961 and Post Graduate studies from  ENSA, Paris, in1963.  From 1961 employed at SNECMA, France, in Development of Control Systems of Jet Engines.
In 1965 I joined Israel Aircraft Industries (IAI) and worked for 30 years in different Engineering and Management positions.  I led many projects that involved Engines and Aircrafts, such as development of Wankel Engine, Upgrade and Production of Jet-Engines, In-Flight Refueling, Modernization of Military A/C, Development and Production of Trainer A/C, EW A/C  and Conversion of Passenger to Cargo configuration of Boeing 747.  I was also  VP Engineering of  Beit Shemesh Engines and  Served  as Director and Chairman of several  Aviation Companies in USA,  France and Israel.
I was and  I am  still  active  in Education Activity: Cofounder of Youth Organization "Noar Le Noar" , Lecturer at Technion , Teacher in Vocational School and countless  Symposia  in my role as the Chairman of the  Israeli Association of Mechanical and Aerospace Engineers for the last 30 years.
In 1995 I retired as VP for Engineering, Marketing and Business Development of Bedek Aviation, a Division of IAI and founded Edmatech, a Consulting Engineering Company, and since  I am consulting the Ministry of Defense in the Development of Propulsion Systems.
I am  recipient of several National Awards including  IAF, Award of "Creative Thinking" from  MOD, R&D Organization, 3 Kaplan Awards and Honorary Doctorate from Technion.